| | | | |
| --- | --- | --- | --- |
| DISSEMINATION OF EUROPEAN MASTER IN SOCIAL WORK WITH FAMILIES AND CHILDREN | | | |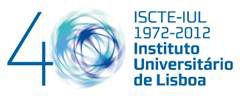 Under the premises of the Erasmus Mundus programme, the European Commission has approved the European Master in Social Work with Families and Children, a programme jointly run by a Consortium of the following universities: ISCTE – University Institute of Lisbon (Portugal), University of Gothenburg (Sweden), University of Stavanger (Norway) and the Makerere University (Uganda).


The European Master in Social Work with Families and Children aims to educate specialists in social work with vulnerable and marginalized families and children in different cultural contexts, preparing them to work within public authorities at all levels, non-governmental organizations and private sector. The Programme's official language is English and the students will spend the first semester in Lisbon (Portugal), following to Stavanger (Norway) in the second semester and to Gothenburg (Sweden) in the third term, having the opportunity to decide in which country to complete their dissertation. The students will also benefit from language courses, cultural experiences, field visits and internship opportunities in all partner universities. Bearing the prestigious brand of recognition from the European Commission, the Programme will also award students with a Joint Diploma from the four Consortium universities.

The Master's application deadline is January 15, 2013, and we are welcoming applications from competitive and highly qualified students worldwide.